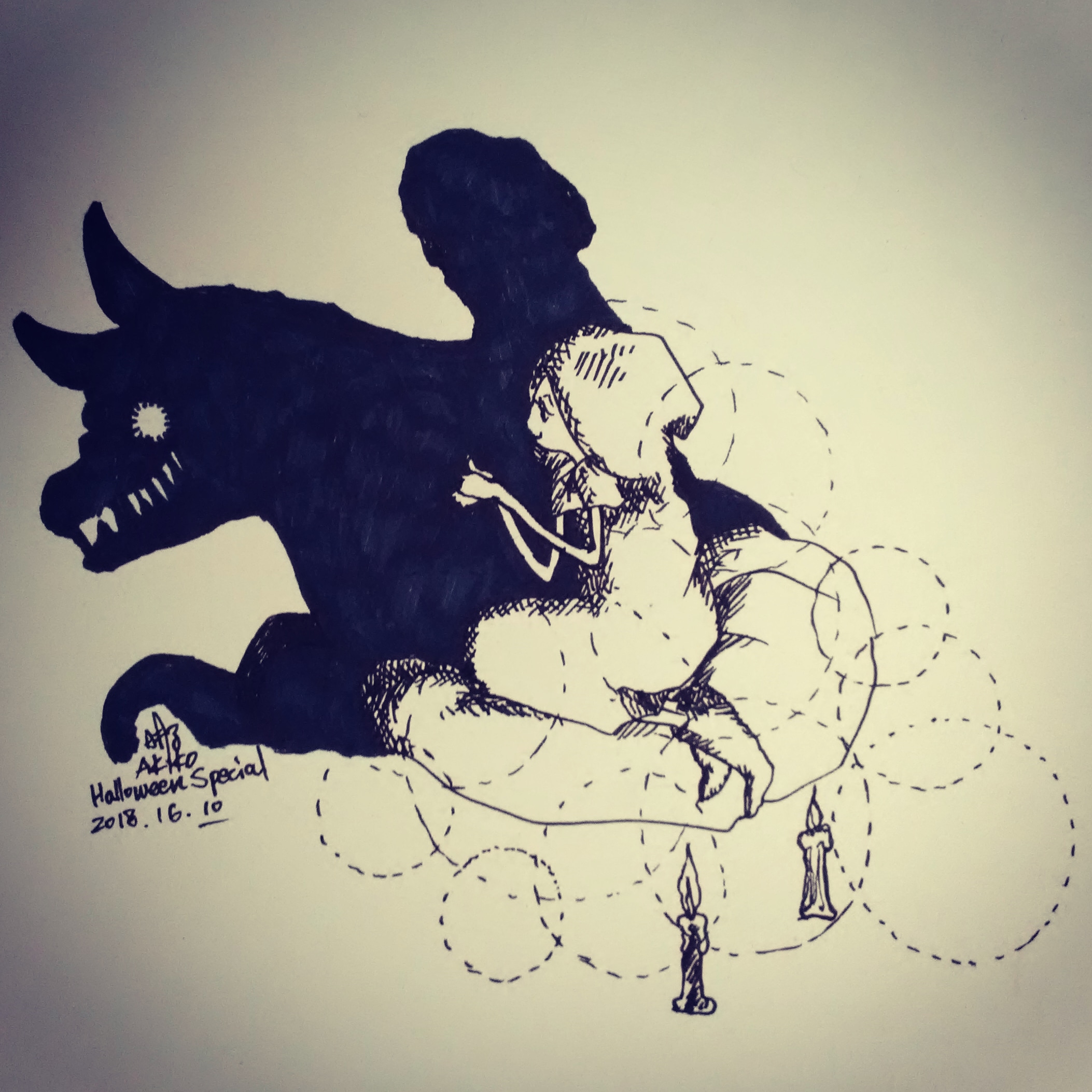 10月2日から約一ヶ月間スペシャル、と題して(笑)、いつもの「おしゃれなおばあちゃん」と一緒にインスタグラムにハロウィンイラストを毎日アップしています。   #martinacheakiko
毎日2種類のイラストをアップする、シンプルですが、お仕事がある日だったり、疲れ気味の日には重い腰をあげる想いになりますね。でも大好きな「おしゃれなおばあちゃん」とハロウィン♪描き始めると、いつもいつのまにか夢中になっています♪
前回に続き、インスタグラムにアップしているイラストの数枚をご紹介します。
ハロウィンのちょっと奇妙で楽しい雰囲気を少しの間だけ、お楽しみいただけたら嬉しいです♪
In addition to my daily illustration of "Fancy Granny" , during the month of October at #martinacheakiko on Instagram,  I post a Halloween themed illustration every day.
Posting 2 different illustrations on Instagram every day can be challenging. When I'm tired or have some works to finish, I feel hard to bring myself up to start. But once starting, I can't think anything, but drawing until it gets done.
Here are some new illustrations that I post on Instagram every day.
I hope you enjoy the fun but spooky atmosphere of this special series!