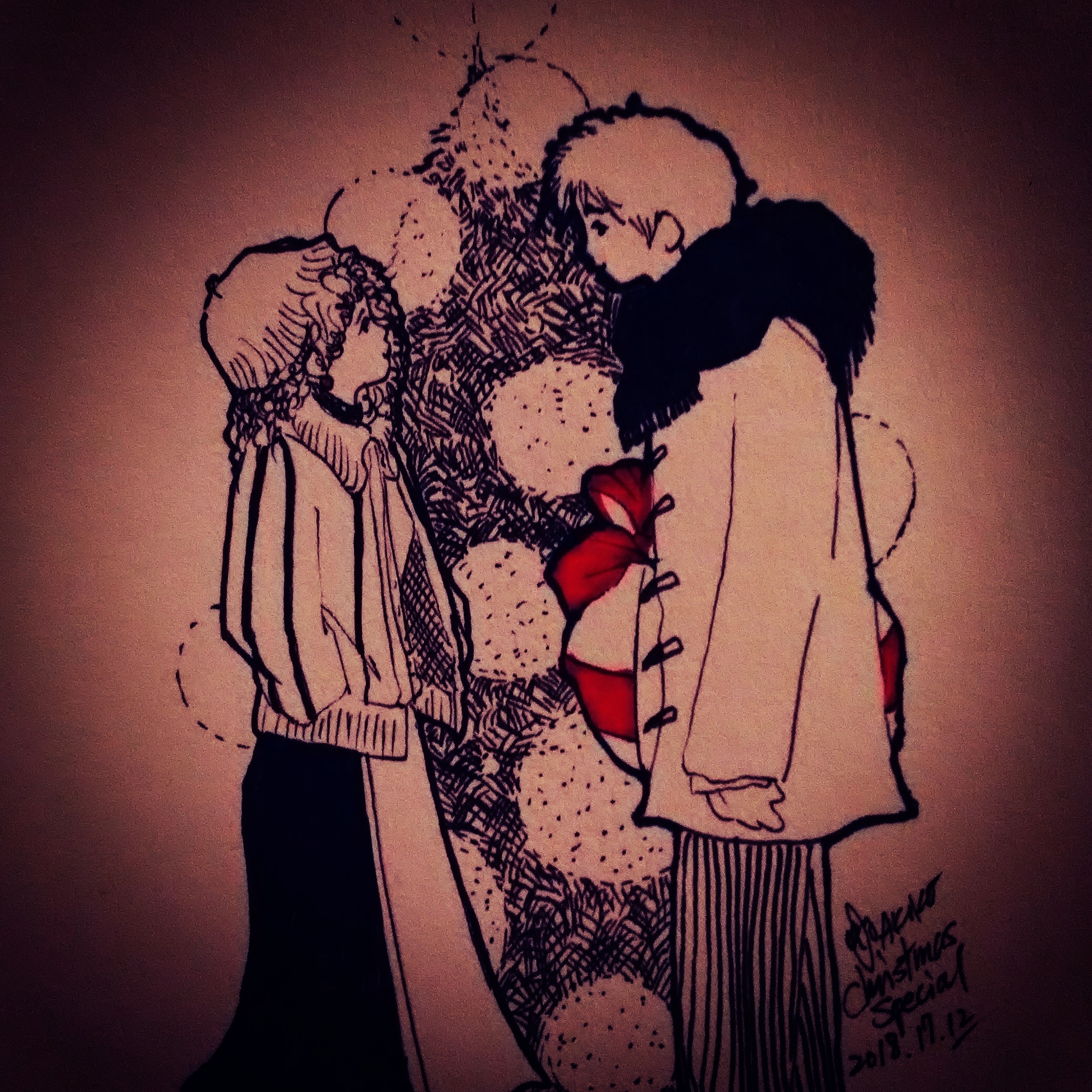 クリスマスが大好きになったのは、やっぱりハワイで♪大きなクリスマスツリーを初めて持って、街中のデコレーションにわくわくしたものです。
12月2日から約一ヶ月間スペシャル、と題して(笑)、いつもの「おしゃれなおばあちゃん」と一緒にインスタグラムにクリスマスイラストを毎日アップしています。   #martinacheakiko
クリスマスの楽しくてどことなくロマンチックな雰囲気を少しの間だけ、お楽しみいただけたら嬉しいです♪
Like my first experience of Halloween, I still remember how excited I was for my first Christmas with a big Christmas tree at home and the colorful decoration at Waikiki in Hawaii when I was 12 years old.
In addition to my daily illustration of "Fancy Granny" , during the month of October at #martinacheakiko on Instagram,  I post a Halloween themed illustration every day.
I hope you enjoy the fun and romantic atmosphere of this special series!