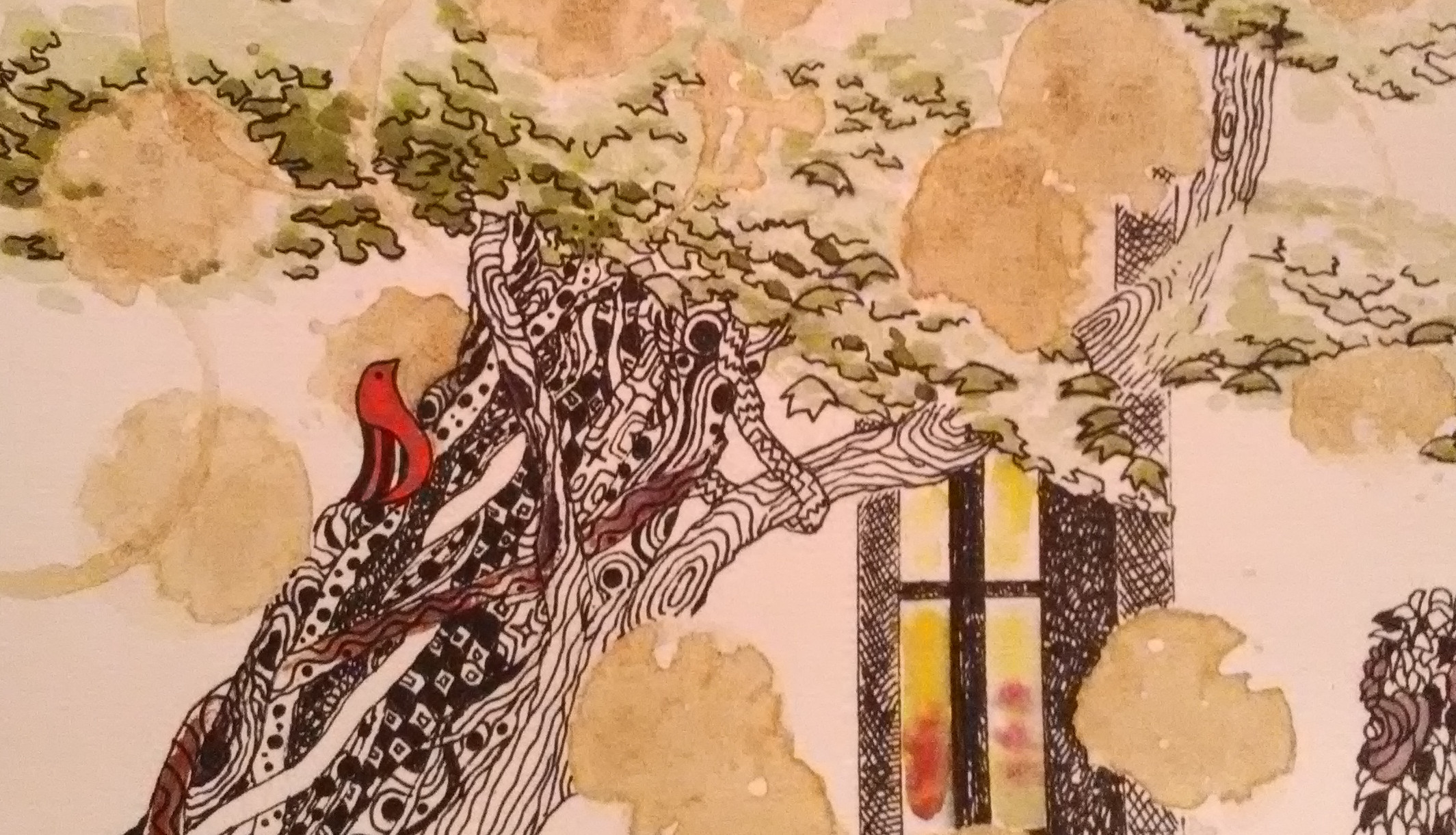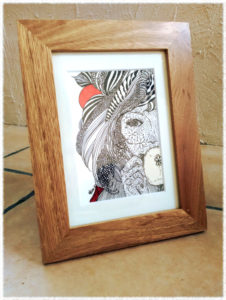 This illustration has left to new hands few days ago.
For this illustration, I used pens and coffee.
The part of the cup in this illustration,
I used coffee to color it.
If you are a coffee drinker, you keep the coffee powder, and put little bit of water and mix.
Try to use the coffee colored water with a brush. The light brown color appears on a paper.
数日前に新しい持ち主さんの手に渡っていったオリジナルイラスト。
このイラストの中の女性が持っているカップの色の部分にはコーヒーを使っています。
コーヒーを飲む方なら、コーヒーメーカーに残る粉の残りを入れ物のに入れ、水を少し入れて混ぜます。
筆をその水に浸して紙に置くと、うっすらと茶色に色付けしてくれます。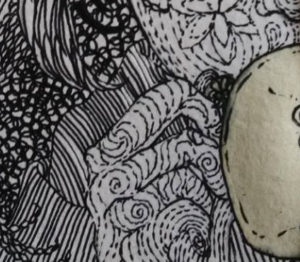 Here is one of  illustrations
 which was sold at exhibition in Tourrette France.
This is displayed at one of Aikido Dojo in Nice.
Coffee is also used for this illustration.
In this illustration below, I made a simple stamp with wine corks
and I used them for the light brown circles around the tree.
下の作品は昨年Tourrette Franceで展示をした時に売れていったイラストで現在は
ニース旧市街合気道道場に飾っていただいています。
このイラストでもコーヒーを使っています。
この作品の場合は、コーヒーにワインのコルクで作ったスタンプを浸し、
それを紙に押し付ける感じで、木の周りの丸い模様を作りました。
コーヒーと水彩作品:夕刻の会話 Coffee-stained Illustrations: Conversation in an evening
There are more illustrations that I used coffee for coloring.
I will introduce them later on blog.
他にもコーヒーを使った作品はいくつかありますが、
また機会を見つけてブログで紹介したいと思います。
★★★★★★★★★★★★★
Please feel free to contact me from Contact
if you have any questions about orders
for
Illustration and paintings.
作品についてやご注文の
お問い合わせは
こちらのサイトから
お気軽にお送りください★
Information for May 2018
5月のお知らせです♪
絵葉書などを売っていただいているお店
もよろしくお願い致します☆☆☆
For post cards and original book marks are also available at
in Nice, France
Exhibition will be alsoheld at the cafe in May for1 month.
5月に1ヶ月間展示を予定しています。
BDFUGUE CAFE
31 Rue d'Angleterre
06 000 Nice, France
ETSYで絵葉書やブックマークなども売っていますのでこちらもどうぞよろしくお願いします☆
You can get these post cards from my Etsy page