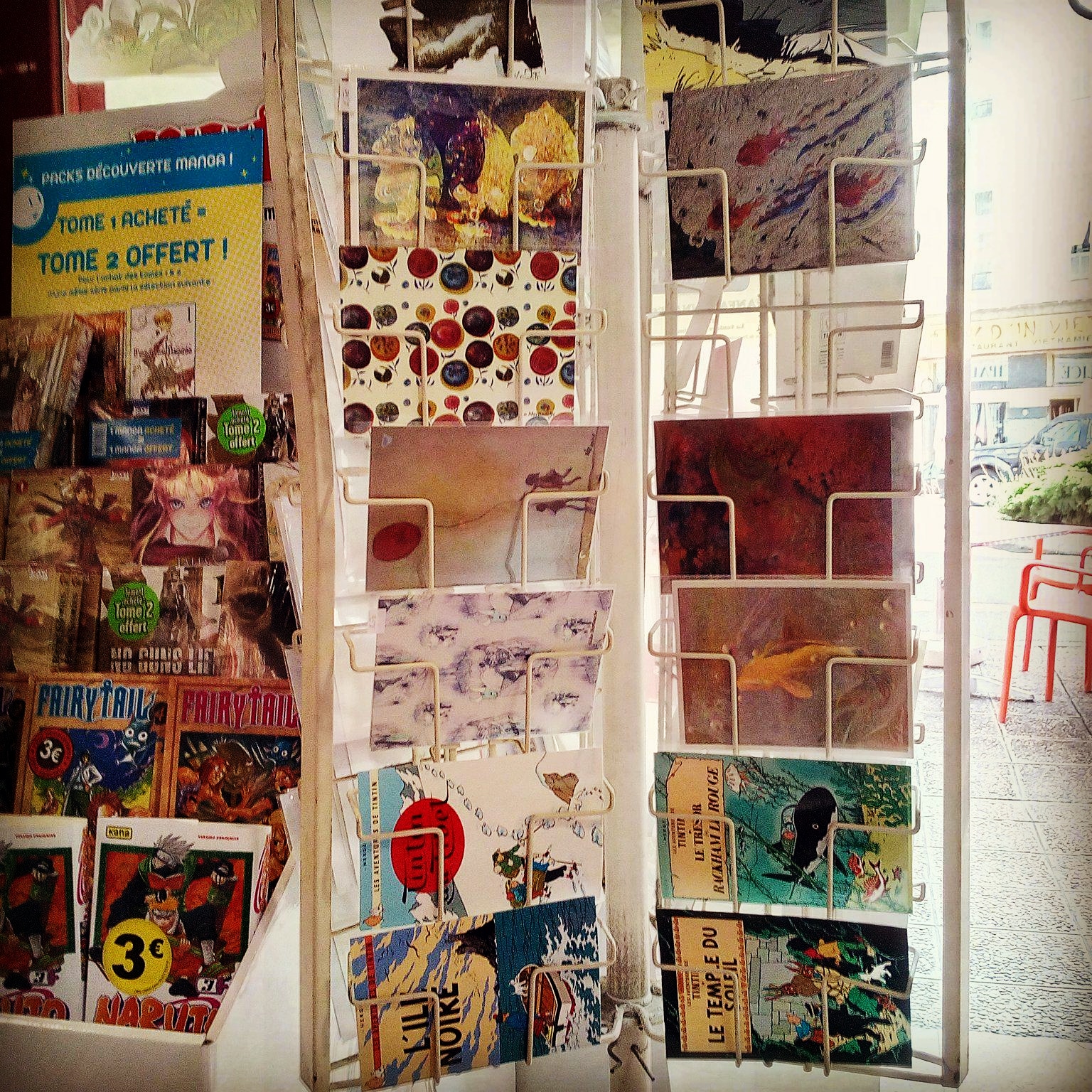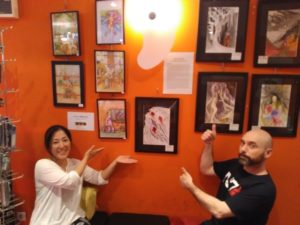 The exhibition with a fun and energetic computer graphic artist Gérard Moreau
has started on May 22nd, and finishing on June 12th.
楽しくエネルギッシュなコンピューターグラフィックアーティスト、Gérard Moreauさんとの展示、
5月22日から6月12日まで続いています。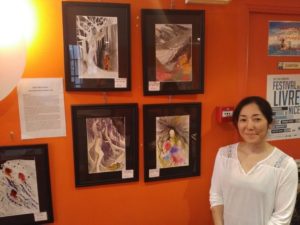 This time, I prepared 5 A3 size illustrations in theme of fantasy with Pens, vitrail, ink and water color.
今回はA3サイズのファンタジーテーマで、ペン、ガラス絵の具、インクと水彩を使ったイラスト
5枚用意しています。
Other Pen style illustration ペンのイラスト他の作品
Other watercolor illustration 水彩イラスト他の作品
The first exhibition at  BD Fugue Cafe in Nice  was in 2015.
I also prepared works in theme of fantasy, but with acrylic medium.
BD Fugue Cafe in Niceさんで最初に展示させていただいたのは2015年。
今回と同じようにファンタジーのテーマでしたが、
アクリル絵の具を使用しました。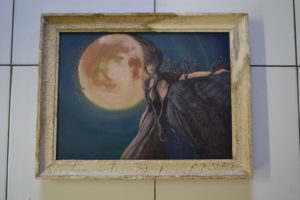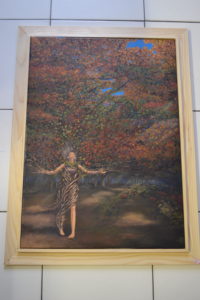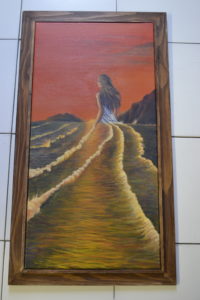 Other Acrylic Fantasy アクリルでのファンタジー他の作品
Acrylic Landscape Paintings アクリル風景画作品
In this year, I am working on the mixed technique with Acrylic, water color and pens.
I am looking forward to introducing you my new illustrations with the mixed technique at
 the next exhibitions !
今年はアクリル、水彩、ペンなどの描き方をミックスしたテクニックで描き始めました。
次回の展示などでご紹介できることを楽しみにしています!
The fun shop is located near Gare de Nice-Ville train station.
They have many interesting and fun books of Bande dessinée( comics).
 BD Fugue Cafe in Nice というカフェはニース駅の近くにある、
バンドデシネ(コミックス)の楽しい本がたくさん揃っているお店です。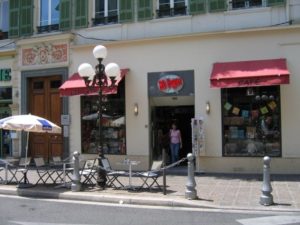 ( The photo is from 写真はGoogle Mapからお借りしました。)
At the shop, they sell my original post cards and bookmarks all year long.
Right now, they have 8 different designs.
( In this photo below, it seems one of the cards was just sold!)
お店では現在店頭でオリジナル絵葉書8種類とブックマークを売っていただいています。
(下の写真では絵葉書が一種類、ちょうどどなたかが買ってくださったようで抜けています。)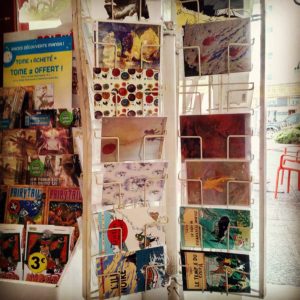 You find bookmarks at the casher.
キャッシャーには、下の写真のデザインのブックマークが置いてあります。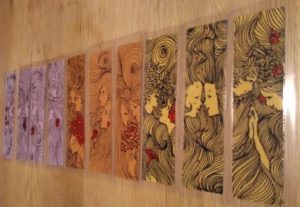 The atmosphere in the shop is
  very cozy and comfortable to take a break with nice hot and cold drinks.
お店の雰囲気はほっとでき、温かいドリンクと冷たいドリンクが揃い、
居心地が良く、一休みにはちょうど良い空間になっています。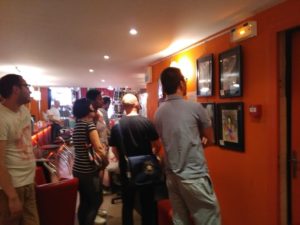 My favorite drink from their cafe is Yuzu flavored Ramune.
It is one of popular Japanese soft drinks.
Who has never tried this before, try and have fun to open it 😉
このお店でお気に入りのドリンクは
ゆずのラムネ!
フランスに来てラムネが飲めるとは(笑)
しかも甘すぎなくてすっきり美味しいです♪
まだ試したことのない方、是非お試しあれ!
瓶を開けるのがなかなか楽しいです♪
This is becoming one of my favorite places to have cafe with friends.
I wish you can visit and find yourself comfortable at this lovely cafe when you visit Nice!
ニース内でお茶をするのにお気に入りのカフェの一つになってきています。
ニースにいらした際は是非、ほっとするこのカフェへお立ち寄りください。